Mortgage rates dropped to kick off 2020. According to Freddie Mac, "Mortgage rates fell to the lowest level in thirteen weeks, as investors sought the quality and safety of the U.S. Treasury fixed income markets. The drop in mortgage rates, combined with the strong labor market, should propel a continued rise in homebuyer demand." Click here to see the current rates from Freddie Mac. Below is a chart from Freddie Mac over the last year.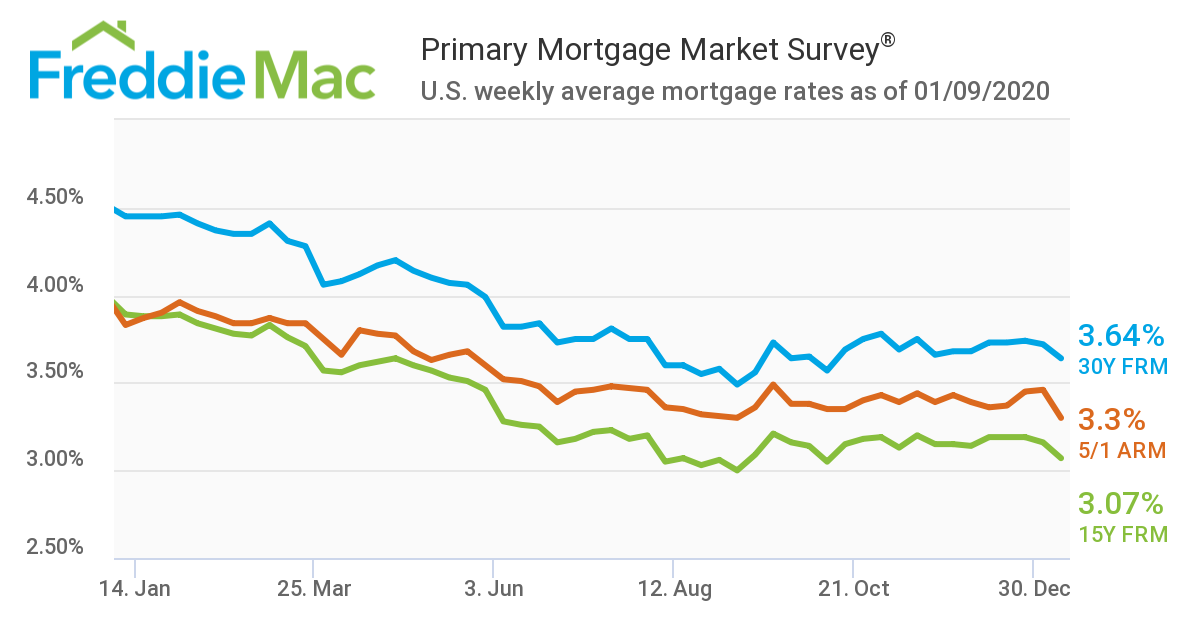 Bankrate.com had the 30-year fixed mortgage at 3.81 percent, which is down from last weeks 3.86 percent. Fascinating to think that rates a year ago were around 4.63 percent for a 30-year fixed mortgage. Below is a quick snapshot of mortgage rates this week from Bankrate.com:
The 15-year fixed-rate mortgage fell to 3.16 percent from 3.20 percent.
The 5/1 adjustable-rate mortgage fell to 3.50 percent from 3.68 percent.
The 30-year fixed-rate jumbo mortgage fell to 3.82 percent from 3.84 percent.
A good point of reference for how good rates are today compared to historical rates is a graph from Freddie Mac below. The graph goes back to 1971 up until this first week of 2020. Glad it isn't the 1980's, right? Feel free to leave a comment below with your thoughts.