The Denver metro-area housing market continues its boom. Buyer demand remains robust, but inventory has been the major issue for homebuyers. Housing inventory hit an all-time low with a mere 2,316 total homes on the market, according to Denver Metro Association of Realtors (DMAR). This January we saw 3,164 homes sold, which was a 6 percent dip compared to last year. According to a recent report by REColorado, the median days on market in some Denver markets is just one week or less. Below are the latest highlights from the Denver Metro Area report for January 2021 from REColorado.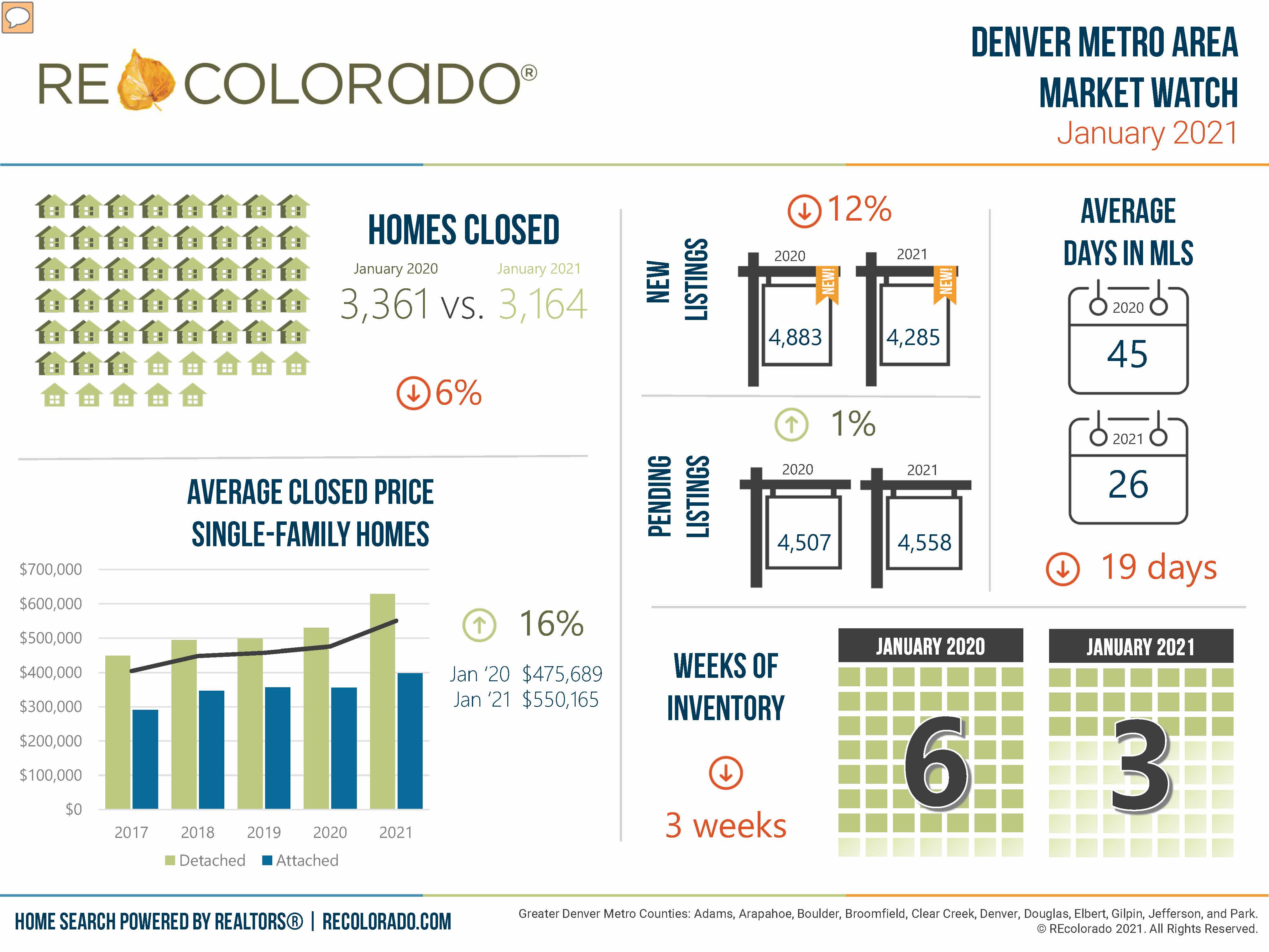 As mentioned before, the housing inventory in the Denver Metro Area declined to a record low of below 2,200 active listings at the close of January 2021, according to REColorado, which is slightly lower than the DMAR statistics. Another factor impacting inventory was that the number of homes coming to the market was down 12 percent compared to last year. A single-family home in the Denver Metro area jumped 16 percent compared to last year with a price tag of $550,165.
Denver continues to get more expensive to live with the average price of a single-family home at $629,159 (DMAR). While condos, townhomes, and attached homes earned a new record price of $397,792. Single-family homes are going for over asking price, which DMAR reported was 101.03 percent close to list price. This all points that buyers need to go over asking price and attractive terms to get the home they want.
The Denver luxury real estate market continued its hot streak in January 2021. According to DMAR, the luxury market boomed with an 85.71 percent jump in attached properties sold and single-family homes sales increased 70.19 percent compared to January of last year. The average price per square foot for luxury single-family homes in Denver and the metro area was at $329, which was the same as last year, but compared to 2019 it was up 14.63 percent. Attached homes in the luxury segment were selling for an average of $648 per square foot in 2020 and so far this year the average price per square foot is $502. There were 26 attached home sales in January 2021. Below are the Denver Metro Area luxury market statistics compared to last year from DMAR.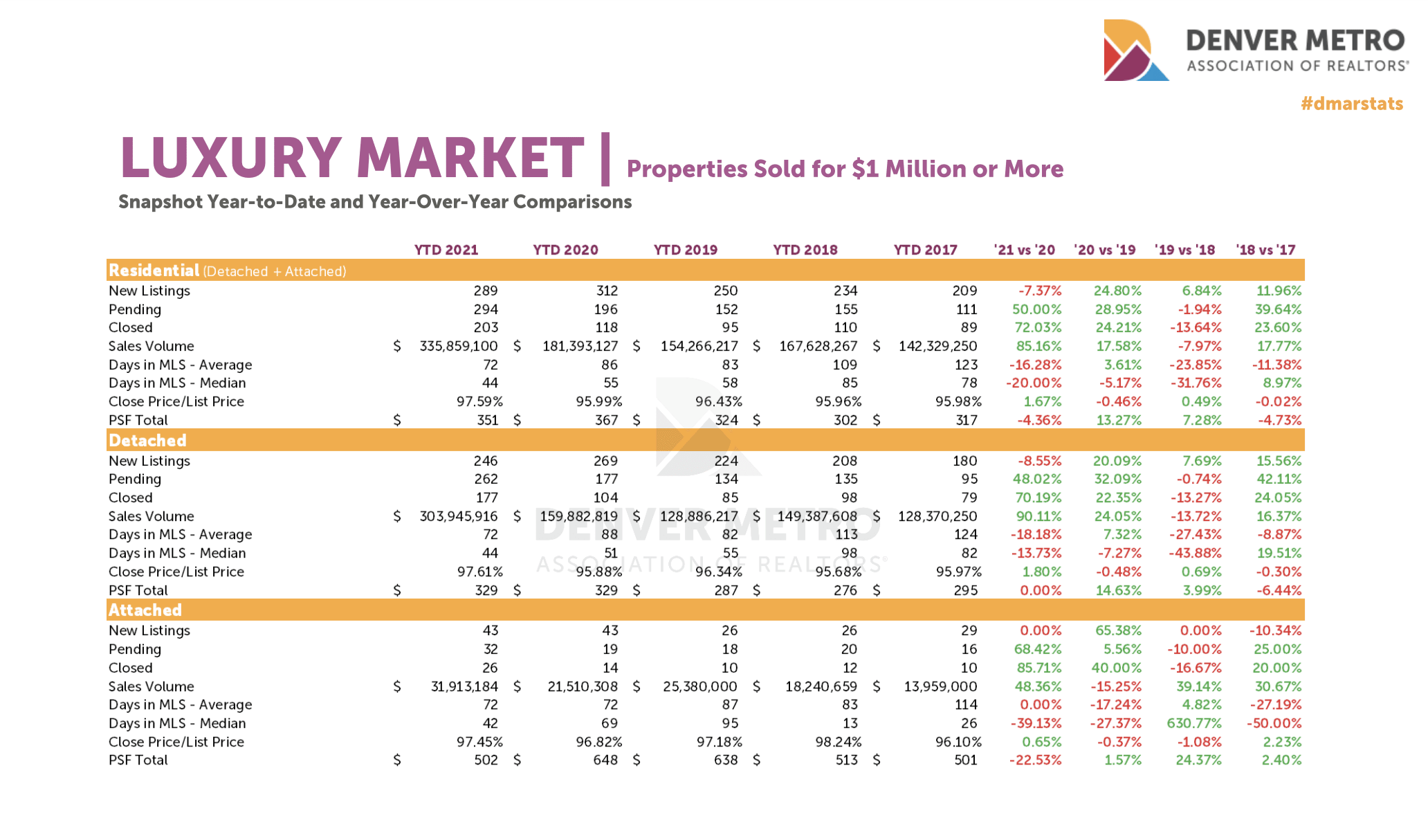 As long as mortgage rates remain low and buyer demand stays strong, Denver will be in a seller's market to say the least. The DMAR report also noted that more properties purchased last year than any other year on record. Can this continue? We think the market will remain strong in Denver and the metro area, as the economy remains diversified with technology and medical sectors continuing to provide high paying jobs. Along with the migration to Colorado from east and west coast cities, will push demand and real estate prices higher.
Sources:
https://blog.recolorado.com/january-2021-housing-market-statistics/
https://www.dmarealtors.com/news/market-trends/dmar-real-estate-market-trends-report-feb-21