The Denver Metro area real estate market in December continued to show signs of strength by breaking many records. The housing inventory in Denver hit another low with only 2,541 listings for sale, which is the first time housing inventory has been below 3,000 homes listed for sale. Another record was broken with over 62,985 homes sold throughout the year, which is 6.95 percent higher than 2019, according to the Denver Metro Association of Realtors (DMAR). DMAR reported that $33.1 billion dollars of residential real estate was sold in 2020. The median attached home went up 7.11 percent compared to last year and detached homes gained 12.93 percent.
One jaw dropping statistic from the DMAR report was, "Over the last 31 years, home prices continue to see robust growth with the average price increasing a staggering 457 percent." The Chief Economic and Senior Vice President of Research, Lawrence Yun, stated that the low mortgage rates makes Denver still more affordable than last year even though home prices jumped 14 percent. Below is data from REColorado.com, which should be noted that their data can be slightly different than the DMAR data.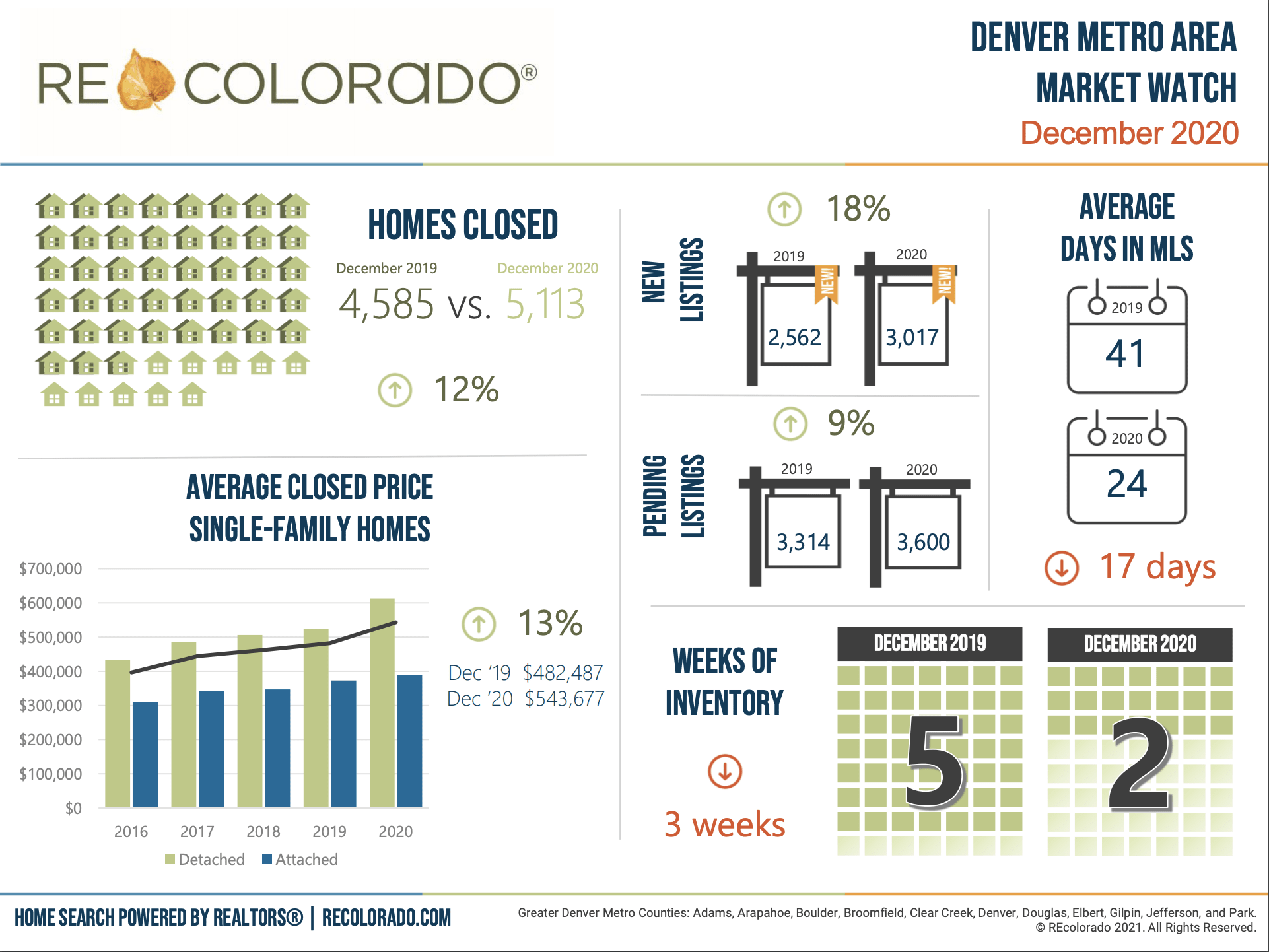 According to DMAR, the average price for a Denver metropolitan area single-family & detached homes was $547,461 compared to last year of $482,487, which is a 13.47% increase compared to last year. The median price settled in at $460,000. The average days on market plummeted to 23 days on market, versus last year of 41 days on market, which is a 43.90 percent drop. The average price for a detached home is now $616,895 compared to last years price of $527,003, which is a 17.06 percent increase.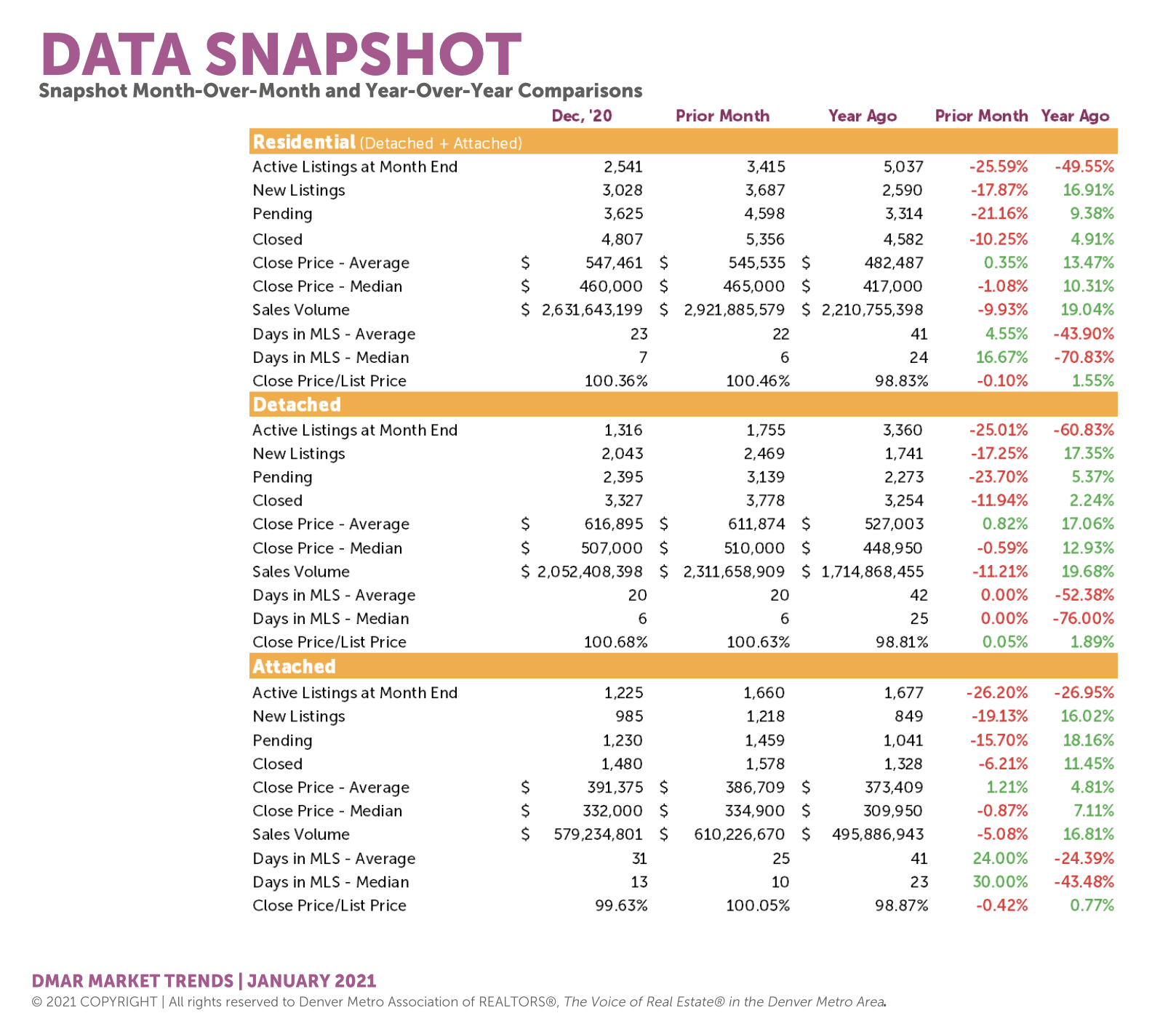 Luxury Market
The Denver luxury market still remains robust with inventory increasing 14.65 percent compared to last year. The number of luxury homes under contract rose to 36.5 percent and closed sales were up big at 34.74 percent compared to 2019. The close price to list price did increase compared to last year to 97.74 percent of list price compared to sale price. This means sellers are still getting close to their asking price. The average days on market decreased to 51 days on the market compared to last years 59 days on market. The price per square foot was at $323 per square foot for a detached luxury home. Overall, the luxury market in Denver continues to grow and remain strong.