Mortgage rates tilted to a three month low this week and a quarter point from all-time lows to 3.6 percent. Freddie Mac reported, "The very low rate environment has clearly had an impact on the housing market as both new construction and home sales have surged in response to the decline in rates, the rebound in the economy and improving financial market sentiment." Below is a graph from Freddie Mac on rates over the last three years.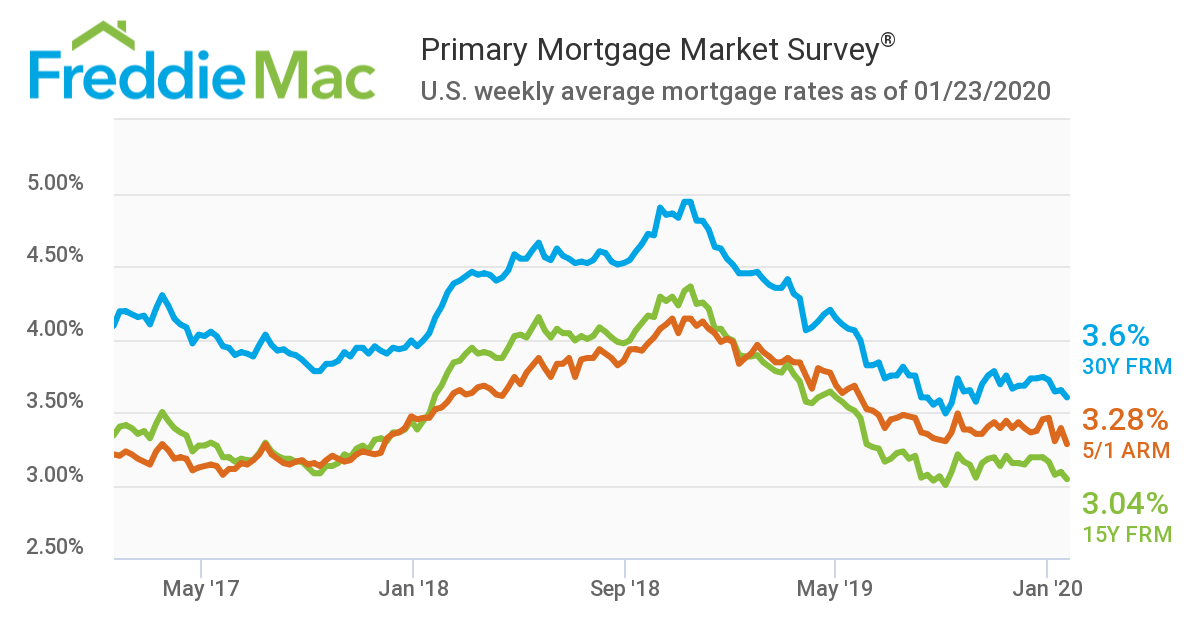 According to Bankrate.com, the 30-year fixed mortgage fell to 3.77 percent from 3.84 percent. Crazy to think that rates for a 30-year fixed mortgage were at 4.62 percent a year ago. Below are rates from Bankrate.com:
The 15-year fixed-rate mortgage fell to 3.11 percent from 3.16 percent.
The 5/1 adjustable-rate mortgage fell to 3.56 percent from 3.60 percent.
The 30-year fixed-rate jumbo mortgage fell to 3.77 percent from 3.82 percent.
For some historical perspective, below is a graph for rates dating back to 1971.